Is it possible in the corona-related new professional context to maintain a social affiliation and an essential "we" feeling with the work colleagues or even to create it with new colleagues? We think so.
Home office, the New Normal
Many companies have had positive experiences with distributed teams in home offices. The digitalization of workplaces has taken a seven-mile step thanks to the corona virus. The initial uncertainty has given way to a more relaxed approach to video meetings, collaboration tools & Co. and that within just a few months! Remote work also opens up new opportunities to recruit employees, regardless of where they live or where their company is based. According to a survey by kununu, almost 40 percent of employees expect flexible, virtual workplace models in the future as well.
The downside: Increased stress and less team spirit are the top 2 among the predicted negative consequences, and the established means of onboarding to build trust and provide appreciative support are not so easy to implement without a physical presence in the company. How can companies deal with the new challenges?
Team spirit as the "glue" for successful teams
Science says teams that get to know each other in person are proven to be more stable. This is true even if members have only met once at the start of a team task. That's why kick-off events are so immensely important. The key to bonding is shared experience. Working together on a task is not enough. It is only through informal contacts that resilient trust, resilience and personal bonds are created between employees, the all-important "glue" that successful teamwork requires.
Need a solution? Online team events
Professionally created online events are particularly sustainable and successful. Each of our virtual events is designed in an engaging way and follows the gamification approach. Get out of work mode and into a joint playful adventure. Only the coordinated diversity of individual skills leads everyone to the common goal. This is simply irresistible, inspires and unites. In our portfolio you will find various offers of online team events, no matter what the occasion or the teambuilding constellation. The organizational effort is minimal and the result is an invigorating, lasting motivational kick.
Want examples? Learn more about three of our particularly popular virtual events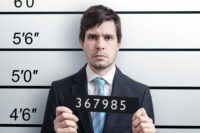 CSI Home-Office
Your team – or several – has a deadline to solve a mysterious celebrity murder case. Each takes on a subfield as a special investigator. Together, the team puzzles together the ultimate solution in self-organization: with database and materials from investigation documents, false trails, traces and evidence. Atmospherically captivating great fun that uncovers undreamt-of talents and welds them together.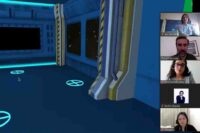 The Infinite Loop – Online
An excitingly delightful game with analog and virtual reality. It comes in the guise of an urgent futuristic rescue mission in teamwork. In each level, a different team member acts in the VR playing field, a spaceship, and encounters various quests. All other players, meanwhile, only have access to solution hints for one subtask at a time and guide the VR player. Goal-oriented communication, coordination and joint decision-making are required here, and time is running out.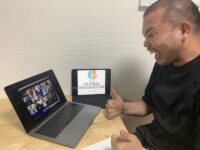 Digital Global Innovation Game
The birth of a start-up from invention to the actual pitch deck ala Gründershow. The employees develop an absolutely brilliant, super innovative product in step-by-step pitches, first individually, then together. Then they present it in an investor pitch, who wins? In addition to creativity, cooperative leadership and connecting teamwork, entrepreneurial thinking also plays a role here – enlightening role reversal included.
Contemporary and future-oriented: Go the next mile with your team now. Our virtual events are lived, distributed leadership, even remotely played agile management, with simple on-board means: Notebook, browser and video conferencing tool.
You still have questions or need individual advice?
Just give us a call. We look forward to creating an unforgettable event together. You will receive answers and individual proposals from us that fit you and your ideas!