Team building as an important component of personnel development is indispensable in the world of work 4.0. Project orientation, flexible working models and lifelong learning call for special measures to strengthen team spirit, communication and trust.

In this article, we will show you how to successfully implement team building in your company.
A team event – and then?
Teambuilding events should bring employees and management together and strengthen the team as such. For success-critical projects, a kick-off event is a good way to get started, and a successful business year ends with a relaxed team day, for example. So far so good.
However, our experience shows that many companies recognize how important it is to promote team building. They believe that they have done everything necessary with a kick-off event for a project group, for example, and that the employees now act optimally as a team.
This is wrong. Team development is a process and is subject to constant change. Digitalization and global networking have intensified this dynamic. In the past, a department primarily lost its employees to retirement. A new employee in the department replaced the "retiree." The individuals usually knew each other well and team spirit developed over many years.
Today, the situation is different: Employees come together for projects as a group for a specific period of time. Once the job is done, some return to their department, others immediately take up work in a new project team. Constant change, new experiences and intensive personality development create a new dynamic that cannot rely on the old familiar.
Team processes must therefore be specifically promoted and permanently supported as part of sustainable HR management. The teambuilding event is an essential element to prepare employees in the best possible way for working together as a team. As an isolated measure, it cannot develop its potential.
Sustainable strategy: Gamification and measures in everyday team life
With regular team events, you show your employees that you value their work and invest in them. To ensure that this message gets through to team members and that the event also produces the desired learning effects, it takes more than a lengthy workshop. Participants often perceive these types of team days as a waste of time. The motivation for such activities is usually low and thus their effect fizzles out. We therefore rely on the gamification approach.
In concrete terms, this means that we stage our team events as games. Your employees solve a criminal case together or master a virtual expedition. The learning process takes place subliminally, the participants spend an exciting time together and share the memory of the common adventure.
The realization that game-based learning achieves lasting effects is catching on in a wide variety of areas: in health care, marketing and education. Numerous global players have discovered the potential of gamification for themselves and have been using it for years – with success.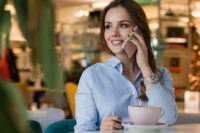 An important note: A customized team event improves communication between employees. For long-term success, there must be room in everyday life for short conversations, phone calls or the like to follow up on the event. Serious conflicts need a special clarification, a teambuilding event does not replace mediation.
You still have questions or need individual advice?
Just give us a call. We look forward to creating an unforgettable event together. You will receive answers and individual proposals from us that fit you and your ideas!