The Big Carnival Quiz Show
The worldwide carnival festivals had to be cancelled this year. Being a company from our country's carnival stronghold we could not just sit idly by and watch that happen. That is why we came up with our own carnival themed version of our classic Game Show Live format. This is based on a video conference where your team and our game show host can interact. You will be candidates in a fast-paced and exhilarating quiz show, revolving around the year's most insane and funny season. You can respond to the questions through your smartphone or tablet, while our software will count your replies in real-time. Let's see how much carnival trivia you can handle. Find out all about the traditional Rhenish carnival, the Brasilian festivities based on samba schools, Louisianna's Mardi Gras, London's Notting Hill Carnival and various traditional festivities from the Caribbean to the Alps.
Intuitive User Experience and No App Download Necessary
At the beginning of the show, all candidates are given a link to our user interface. The browser-based quiz can be played on any kind of smart device, phone, tablet or iPad. Login is quick and easy, you only need to choose a username, that's it. No download necessary, no data collected! Simultaneously the show will be hosted on a video conferencing tool of your choice, where our game show host and your team can interact throughout the game.
Bringing Remote Colleagues Together
The current situation only divides you spatially. With our trademark Rhenish lust for life we do whatever we can to bring people together for as much of a good time during the carnival as we can! Although in-person contact is irreplaceable, we are proud that we have proven through the recent Christmas and carnival season that it is possible to host an event of this kind online and bring people together for an awesome time. Make a non-binding inquiry now!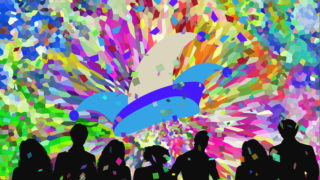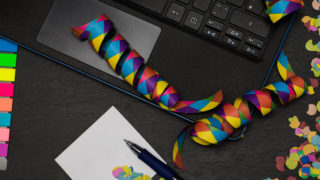 Networking From Home Office
For any global business with partners spread across remote locations this is a great opportunity to increase the exchange between your colleagues. The playful competition of this quiz show helps reduce barriers and increase a sense of team spirit that will benefit your business.
CSI Home-Office: The Vineyard Murder

---

Europe wide, Germany wide, Worldwide

---

A celebrity vintner is found dead among his vines. Can you shed light on this mystery and find his killers?

CSI Home-Office: Case Balotti

---

Europe wide, Germany wide, Worldwide

---

The CSI Chief Inspector is at a loss and asks your team for assistance in a murder case!

Game Show Live

---

Europe wide, Germany wide, Worldwide

---

Become a candidate of the virtual quiz show and follow the score in real time. In the livestream, our charming moderator comments...

Race Around The World

---

Europe wide, Germany wide, Worldwide

---

It took Phileas Fogg 80 days to circumnavigate the world. In this day and age you will have to be a bit quicker than that…