The Hand Project Online
In our The Hand Project Online you assemble a real and functional prosthesis. This prosthetic hand will benefit people in developing countries.
You have a wonderful opportunity to provide team building in your company while making a difference in the world. Our Hand Project Online also strengthens team cohesion and creates a lasting good mood. It is important to us that the recipient of the prosthesis is in the foreground both during and after the event. Several million people in the world have to get by with one, or even no hand. Many lost their hand through an accident, or through electric shocks. A prosthesis helps these people regain some of their independence.
Teaching a sense of responsibility
We send each participant a package prior to the event, with all the necessary components and tools needed to successfully assemble the prosthesis. During a video conference with colleagues, this prosthesis is then assembled under the guidance of our facilitator. This requires joint arrangements, because even if our moderator is available for explanations, the questions of the colleagues are first given to the committee. In addition to teamwork and communication, social responsibility and mindfulness are also promoted.
Teamwork is the key to success
Finally, a function test is performed and then the prosthesis is packaged. The package also includes a transport bag that can be customized. The whole family is invited to participate in the design process! Finally, a photo of the individual or, if desired, of the entire group is added to the prosthesis. When the prosthesis is handed over in the destination country during the so-called "Fitting Days", a photo is also taken of the recipient and the bag you have designed, provided the recipient also agrees. We then send this "thank you photo" to you.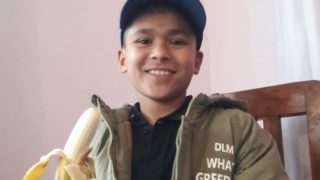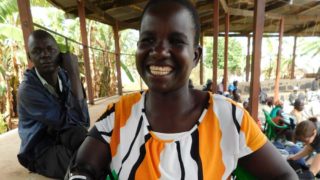 A wonderful combination of CSR and teambuilding
Even though the topic is a very serious one, fun is not neglected: The principle of CSR ensures a high level of communication, cooperation and teamwork. Distances are broken down and, in addition, a change of perspective takes place among the participants, which in turn leads to an increased awareness of the social responsibility of everyone.
CSI Home-Office: Case Balotti

---

Europe wide, Germany wide, Worldwide

---

The CSI Chief Inspector is at a loss and asks your team for assistance in a murder case!

Game Show Live

---

Europe wide, Germany wide, Worldwide

---

Become a candidate of the virtual quiz show and follow the score in real time. In the livestream, our charming moderator comments...

Peak Performance Online

---

Europe wide, Germany wide, Worldwide

---

In this online management planning game, you take on the role of expedition leaders and lead your customers to the virtual roof...

Race Around The World

---

Europe wide, Germany wide, Worldwide

---

It took Phileas Fogg 80 days to circumnavigate the world. In this day and age you will have to be a bit quicker than that…