Corona-safe event planning
Even during Covid, we of course want you to enjoy our on-site events to the fullest. Just give us a call or send us an e-mail and we will find a suitable solution for your individual event based on the current regulations.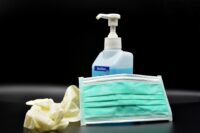 Distance: At many of our events, it is easily possible to keep the required distance between participants. Additionally, team sizes are very flexible and can be adapted to offer more space between participants.
Masks: In situations where it is not possible to keep distance to each other, we recommend to wear FFP2 masks or medical masks. Our event team will of course also wear masks in case they cannot keep the required distance to participants. As an option we can offer a box of suitable masks for your event.
Hygiene/Desinfection: We clean and disinfect our gaming material regularly and before and after each event. As an option we can offer disposable gloves or disinfectant for your event.
Virtual/Hybrid events: Some of our events can be run as an on-site event and also in a hybrid or even virtual version. Thus we can optionally offer to run your event virtually or in a hybrid way in case the current Covid regulations do not allow any on-site events.
Do you have any questions? Then feel free to contact us. We look forward to hearing from you.
What our customers say
"After the event, many employees came to us and thanked us: finally taking part in a game that you usually only see on TV. Many even said that it was the best team event they had ever taken part in."
"Thank you again for this great event. I'm happy to recommend you to others."
"From today's conversations - back here in the offices - all the good feedback and memories are coming together: Adrenaline, team building, fun, excitement. Finally, something completely new. Thank you."