We design your team experience!
Your trust is our responsibilty!
We ensure 24-hour feedback, reminder e-mails and constant availability by telephone – we are aware of the responsibility associated with your order to us and we ensure relaxed event preparation with transparent procedures. Of course, this also applies to our partners, because PROFESSIONALITY, RELIABILITY and FRIENDSHIP are our top priorities. We only recommend partners that have personally convinced us that our values are embodied, we ensure good hotels, restaurants and event service providers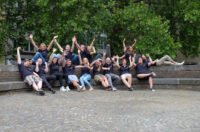 We advise you on the perfect event!
We take our time and listen to you! A team event must fit your needs exactly. Whether by e-mail or telephone – your individual consultation is important to us. A perfect team event starts with you making contact, we have the solutions you've been looking for.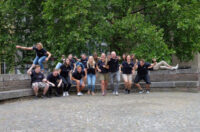 With us your event will not fall through!
Should the weather gods decide against you, our "bad weather insurance" will take effect: You have the possibility to change your booking to an indoor event up to 3 days before the event begins. We like to ensure you are always on the safe (and dry) side with us. We offer a wide range of exciting indoor events that will make you forget the bad weather in no time!
We develop ourselves – also for you!
With the mobile Beat the Box, we have developed the world's most successful team-building event in recent years. In addition to many other event formats, our creative team works tirelessly to develop new, exciting and tricky tasks and adapt them to your needs and wishes. Whether it's a value transfer, a product launch, a company merger or a customer event: we adapt our events to your individual needs.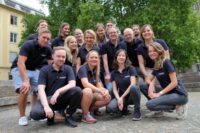 We understand you!
Are you receiving colleagues from abroad? Do you have colleagues in your department who do not speak German? No problem, because of course we also offer all our events in English!
And our English is up to scratch!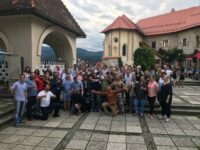 We are the exclusive partner of Catalyst Global in Germany!
Catalyst Global is the world's largest network of teambuilding agencies. This gives us access to over 150 successfully tested team events and about 300 years of experience. Furthermore, the network gives us the opportunity to offer our formats to multinational companies not only in Germany, but worldwide – and even simultaneously if desired. In times of widely branched departments that usually only work together virtually, we thus offer a cost-effective way to bring international teams together.