iChallenge – The Indoor iPad Challenge
The clock is ticking, yet your colleague at the next desk appears to be suspiciously optimistic. Are they bluffing or have they actually scored as many points as they claim? Can you and your team finish one final challenge to earn even more points? But what challenge lurks behind the symbol on your screen? Is it worth the risk, using up points to see the full description? Time to put your heads together and make a decision. iChallenge is a competitive and demanding team event. Your teams will be equipped with iPads that lead them through our challenges. Within a given timeframe, the teams can choose from numerous tasks, ranging from amusing to enigmatic, from creative to seemingly impossible.
Exciting And Enjoyable Challenges
The challenges come in three categories, stretching across several levels and bonus rounds: cognitive challenges and riddles, creative and photo challenges and finally physical challenges in which something has to be constructed, tinkered or puzzled. There's something for everyone and if a challenge appears too difficult, the team can skip it. At the expense of points, of course. Furthermore, each group is equipped with the real gaming materials that can be utilised at one point or another, further increasing the variety of the challenges. The game concludes with a roaring awards ceremony in which the best teams will charge the stage to thundering applause and confetti showers, to receive their well-deserved medals. The amusing photos taken during this game will give your team something to chuckle about for a long time.
iChallenge and Gamification – What's That, Then?
iChallenge puts the participants into a playful competition with one another. It's good fun and comes with a lot of engagement, team spirit and overcoming barriers. A good delegation of duties within each group is vital, if the team wants to fulfill its potential. The success of a team is based on keeping a level head under pressure, deliberating over risks and benefits and coming to mutual decisions. This is a playful way to bring energy into your conference and motivate your team, to dissipate communication challenges or just to have some good old fun in a shared event. Make a non-binding inquiry now!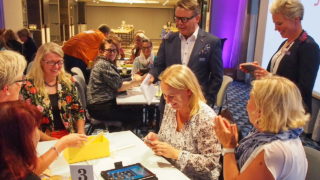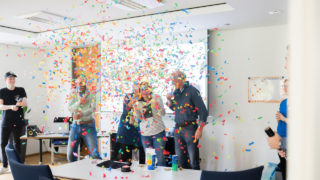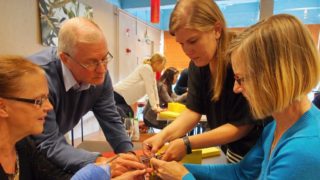 From An Indoor Challenge To A Better Team Spirit
Each challenge makes the teams bond even stronger, empowering everyone to shine and display their hidden talents. Not only does it increase individual self-esteem, but also mutual trust. Fun, movement and teamwork all enhance the process.
Trade Empire

---

Germany wide

---

An exciting business trading simulation about diamonds, alcohol and tobacco. Also playable in pirate style!

Urban Challenge Dusseldorf

---

Düsseldorf

---

A playful expedition in the old town of the capital of NRW and home to the "longest bar in the world".

Beat the Box

---

Europe wide, Germany wide

---

Our BESTSELLER! The mobile teambuilding in the style of Escape the Room. Playable everywhere in the world!

Building Bridges

---

Germany wide

---

You and your team can overcome anything if you link up to build a bridge and find out what is your keystone.