iPad city rally in Dusseldorf
Do you want something special for your event in Dusseldorf? Then explore the capital of North Rhine-Westphalia with our Urban Challenge and get to know completely new corners of the metropolis! Wander through the city center with your team and solve exciting puzzles by answering tricky questions or taking photos. With the help of the iPad, you set goals and navigate your team to the individual checkpoints at the right locations in Düsseldorf. Try to solve as many tasks as possible and collect points to be celebrated as the clear winner at the end.
Company outing by GPS
This event takes you off the beaten tourist-track to largely unknown but still worth seeing places. Once there, you and your team can learn fun, quirky and interesting facts about the city on the Rhine. Collect points for correct answers and thus become a "shopping pro" or "old beer master". Develop a strategy together with your team to use the given time efficiently and complete as many puzzle categories as possible. The creative team tasks offer another opportunity to collect points and thus secure the victory of the challenge.
The longest counter in the world
Take advantage of the advancement of technology at this outdoor corporate event. Use the Urban Challenge to make your company outing an unforgettable event. In contrast to the classic city rally, our award-winning software 'Go Team' brings out interactive competitive characters and extraordinary puzzles at the same time. Experience with your colleagues an exciting, activating event in Dusseldorf, which is not only fun, but will also bring you and your team together. Through the newly gained knowledge about the city with the longest bar in the world, this event will remain in your memory for a long time.
Afterwards, the winners of the challenge will be crowned. After consultation, we can of course also hold this in an atmospheric Dusseldorf location.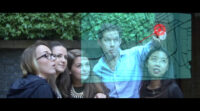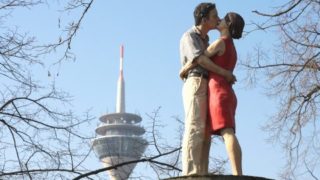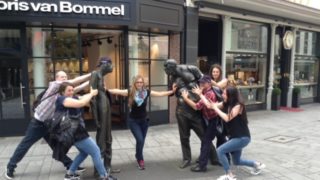 Urban Challenge Dusseldorf
We will gladly adapt the Urban Challenge to your individual wishes. For example, we can change the route through the city or adapt individual questions to your company. Let us advise you, enquire now.
Escape The City

---

Germany wide

---

Escape the city with your team in this exciting city adventure.

Escape The Forest

---

Germany wide

---

Get out of the forest of terror in this unique geocaching team event! Find and solve the tricky puzzle stations.

iChallenge

---

Germany wide

---

Puzzle your way through this team challenge with your team and discover unimagined creativity together!

Team Investigation

---

---

Solve a virtual murder case in real surroundings in the city of your choice during this mystery geocaching.