The Mobile Escape Game
"I want to play a game with you" murmurs a distorted voice. On the screen a faceless stranger hides behind a balaclava. His brief address leaves the participants none the wiser and with little information. But make no mistake, the clock is ticking if you want to be successful.
Let's Get Cracking!
To begin the game, groups of five to seven people each gather around tables where they find aluminium cases sealed with a padlock. The event kicks off with a mysterious video, in which a strange voice challenges the participants to a game. Only 90 minutes remain to stop a countdown that is mercilessly ticking on the screen. In order to abort it they have to enter the correct numerical code into a number pad. The only thing the stranger has for them are the mysterious aluminium cases. Only if they manage to open them can they discover further relevant information.
Cooperation Is Key To Success
Initially your participants will be convinced that they're competing against one another in this mobile escape game. But individual ambition only carries so far and at some point they will come to realise that they are in this together and cooperation may be called for. Your teams will face sophisticated mechanical artefacts and fiddly conundrums that they will only overcome with a little help from the other teams. When it comes to the grand finale and they manage to decipher the code and stop the countdown, the tension of this extraordinary event gives way to unbridled enthusiasm and collective cheers.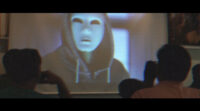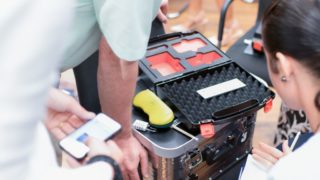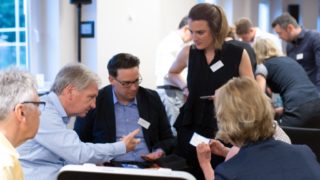 Gamification – The Playful Learning Curve
Beat The Box quickly immerses the participants in the playful setting and mysterious atmosphere. Thinking outside the box is a fundamental requirement, since the game abstains from laying out rules, giving vague instruction at best. It is therefore up to the participants themselves to come up with creative solutions and to find fresh angles at problem solving together with their team mates. Mobile Escape Game as Team Building: Beat The Box is an event that is more than the sum of its riddles. It is captivating through its unique "script" and the dynamic scope of cooperation throughout the event. This way key skills like interdivisional cooperation and leadership without managerial responsibility can be experienced. Beyond that, Beat The Box increases team spirit and trains communication skills.
Beat the Virus

---

Germany wide

---

Save the world with your team and defeat the nasty virus that destroys cooperation and teamwork!

Global Innovation Game

---

Germany wide

---

Create and present new ideas at this unique team event. Fun guaranteed!

iChallenge

---

Germany wide

---

Puzzle your way through this team challenge with your team and discover unimagined creativity together!

The Hand Project

---

Germany wide

---

As a team, build a real prosthetic hand that will make a lasting difference in someone's life.