Urban Challenge through the Cathedral City
When you think of Cologne, you automatically think of the cathedral and the Rhine. But the metropolis on the Rhine has all kinds of sights worth seeing and unusual offerings that even one or two locals wouldn't have known about their hometown. When was Kennedy in Cologne and what did he say? Why is there a chandelier hanging in the sewers and why is there a Hofbräuhaus in Cologne? Find out together with your colleagues on this exciting city adventure!
Through Cologne's historic Old Town
In our Urban Challenge, your colleagues will wander through Cologne's old town and face numerous curious tasks and questions. In order to be able to open and answer them on the iPad, you first have to run to the corresponding checkpoint. The GPS software and the map on your iPad will help you with this.
The software also ensures that you and your team always stay on the right track, keep an eye on the points you have scored and – if necessary – get in touch with the game master. In addition to tricky puzzles and creative challenges, photos and videos are created in the course of the event that will provide amusing conversations among colleagues for a long time to come.
Tactics and teamwork
During your city adventure in the cathedral city, you will learn all kinds of bizarre, interesting and funny facts about the city on the Rhine. If you answer all the questions in a category correctly, you will become a "cathedral professional", "brewmaster" or "celebrity hunter" and earn extra points. In order to complete all the puzzle categories in the allotted time and collect as many points as possible for your team, it is essential to work out the most efficient route together. Only those who proceed strategically and work together as a group will prevail over the other teams.
Award ceremony in the brewery
After the challenge there will be an award ceremony, which will be held in a brewery in Cologne or in another location of your choice. Perhaps there will even be time afterwards to enjoy a cold Kölsch beer served by the Köbes or to eat a "Halven Hahn"!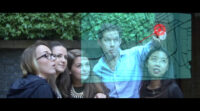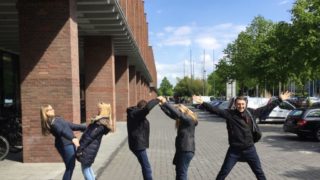 Individual questions and tasks
We will gladly adapt the Urban Challenge to your individual wishes. For example, we can change the route through the city or adapt individual questions to your company. Just contact us! The Urban Challenge is a varied social program for your company outing, where neither teamwork nor competition are neglected. Get to know the cathedral city from previously undiscovered sides during our Urban Challenge Cologne!
Escape The City

---

Germany wide

---

Escape the city with your team in this exciting city adventure.

Escape The Forest

---

Germany wide

---

Get out of the forest of terror in this unique geocaching team event! Find and solve the tricky puzzle stations.

iChallenge

---

Germany wide

---

Puzzle your way through this team challenge with your team and discover unimagined creativity together!

Team Investigation

---

---

Solve a virtual murder case in real surroundings in the city of your choice during this mystery geocaching.