This is one small step for a human…
Mankind is on the brink of a historic event, as the colonisation of Mars is about to begin. After months in space, preparations for the landing are already in full swing. In the process, your team has been given the most important mission: You and your team have been chosen to create an atmosphere that will allow humans to live and work on the new planet.
An ingenious scientist has already developed a chemical recipe for an artificial atmosphere. For security reasons, this is located behind tricky puzzles in a locked box, so you have to recover the recipe for the new atmosphere from the boxes. Solving the puzzles requires different talents, teamwork and communication.
However, it turns out that this formula only works under laboratory conditions and important ingredients are missing. While the chemical ingredients such as oxygen, carbon or hydrogen are present, the ingenious scientist has forgotten the human ingredients. So there is no communication, teamwork, respect or mutual appreciation in the formula – and who would want to live and work in an atmosphere where these essential ingredients are missing?
Again, it's up to you and your team: identify the missing elements and add them to the formula to create the perfect atmosphere.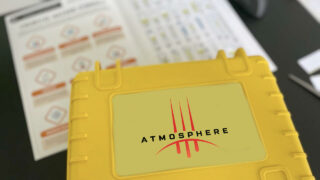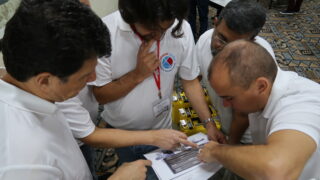 Breathe, Live, Work
What ingredients does your team need for a good working atmosphere? The teambuilding "Atmosphere" offers a playful and exciting framework to work on the topics of work atmosphere and team chemistry and gives you the opportunity to find out which individual ingredients your team is missing.
Beat the Box

---

Europe wide, Germany wide

---

Our BESTSELLER! The mobile teambuilding in the style of Escape the Room. Playable everywhere in the world!

Big Picture

---

Germany wide

---

Create a lasting memory and visualize goals & company values.

Building Bridges

---

Germany wide

---

You and your team can overcome anything if you link up to build a bridge and find out what is your keystone.

iChallenge

---

Germany wide

---

Puzzle your way through this team challenge with your team and discover unimagined creativity together!