Teamwork For A Good Cause
Collectively creating something as a team, making a tangible difference to someone else's life. That is what Helping Hands is all about. Certainly a touching task, during the event and after. A project that will let the individual as well as the team do their part very consciously and carefully. But the focus is really on the recipient of the product: millions of people are living with only one hand. Many of whom have lost it due to an accident or a land mine. A prosthetic hand gives them back a big deal of autonomy over their lives.
Responsible Cooperation
In teams of three to five people, 30 individual elements have to be assembled to create a working prosthetic, with the help of a manual. This takes good communication and mutual support, because many of the steps require several hands at once. You are creating a mutually made product, but also a mutually made sense of team spirit.
A Shared Signature
After making sure the prosthetic works well there is packaging to be taken care of. The teams can design an individual transport bag that will contain a signed photograph of the team next to the prosthetic itself. If you like you can also add a letter to the recipient. When the packages are given to the recipients during the "fitting days", the future owner of the prosthetic can take a photo of themself with the packaging you designed (if they prefer to do so, of course). Such photographs would then be sent back to your teams as a gift.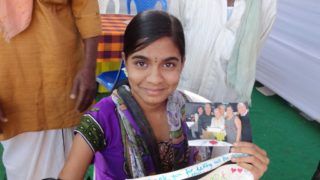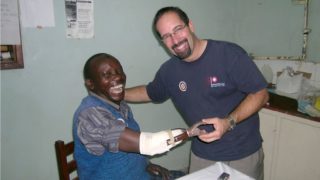 This CSR Event Brings People Together
Even if Helping Hands deals with quite a serious issue, that doesn't mean you can't have a good time! The way this CSR event is set up involves a lot of team communication, cooperation, team spirit and a decrease in barriers and distances. Furthermore the focus on a good cause brings about a healthy change of perspective and sharpens the participants' perception of social responsibility. Further aspects of training and experience are leadership without managerial responsibility as well as building up trust.
Big Picture

---

Germany wide

---

Create a lasting memory and visualize goals & company values.

Building Bridges

---

Germany wide

---

You and your team can overcome anything if you link up to build a bridge and find out what is your keystone.

Chain Reaction

---

Germany wide

---

A simple game taken to a spectacular level. Everyone knows dominoes. Chain Reaction takes that game and supercharges it. Tip over...

iBuild

---

---

Team communication on a high level!