A Virtual Film Shooting As An Online Event
Just like in our popular team building event Blockbuster, participants of the online version, team up to shoot a short film in the form of an advert, drama or comedy. You and your colleagues decide what genre to go for. Of course you can feature your own company slogans or trademarks to make this exercise relevant and playful.
Our Academy Awards Ceremony, virtual but authentic, concludes this event in which a jury decides who takes home the coveted awards. But to get there you have to master various tasks.
From Screenplay To Oscar
First of all your team develops a screenplay and a corresponding schedule. Then you actually shoot your scenes on your phone or tablet. Once you upload your material to our servers, our very own editing crews will be editing your footage in real time, according to your specifications. An Oscar nominee is about to emerge!
All you need for Blockbuster Online is access to a video conferencing tool and either a smartphone or a tablet. The individual teams will be conferring through the video chat, while your smart devices shoot the footage.
Flexible Editing
In the online variety of our popular team building event, the participants will first receive an introduction about all the technicalities. In addition to setting the basic tasks of this online team building event, the instructions to uploading your footage will be explained. In case your event is unusually large, we recommend splitting the event into two separate meetings. It can be helpful to aim for a more explanatory opening event and a glamorous closing event featuring the created movies as well as the awards ceremony. How we best go about this schedule is something we're happy to plan together with you in a detailed consultation. Feel free to contact us!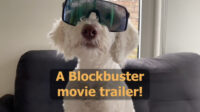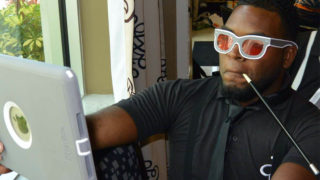 Success Requires Community
Experience how your team grows together during Blockbuster Online. From the trainee to the CEO, all of you will be facing new challenges. The virtual framework helps planning your shoot together and coordinating your schedule.
Digital Global Innovation Game

---

Europe wide, Germany wide, Worldwide

---

Develop your best sales pitch for a product the world has been waiting for. Who is harder to convince, investors keenly looking...

Game Show Live

---

Europe wide, Germany wide, Worldwide

---

Become a candidate of the virtual quiz show and follow the score in real time. In the livestream, our charming moderator comments...

Race Around The World

---

Europe wide, Germany wide, Worldwide

---

It took Phileas Fogg 80 days to circumnavigate the world. In this day and age you will have to be a bit quicker than that…

Online Team-Investigation: The Vineyard Murder

---

Europe wide, Germany wide, Worldwide

---

A celebrity vintner is found dead among his vines. Can you shed light on this mystery and find his killers?