Another thrilling crime case for our special investigation unit
Renowned vintner Robert Esser was found dead among his vines. Everything points towards him having been shot during his daily round through the vineyard. Criminal Police have been investigating and collecting evidence but could not come to a conclusive finding yet. Who killed Robert? They are asking your team of special investigators for help, so they can finally close this case and lay it to rest for good. Have you got what it takes to find out the murderer in a group of suspects?
The murderer is still at large! Do not lose any time…
The commissioner in Steinbach, home town of Robert Esser, is at the end of his wit. Decades into his career as an investigator and he can not make head nor tail of this case. He is asking your team of excellent specialists for support. Can you find the murderer? You will have access to our police database with all the evidence that has been gathered thus far. This material needs to be assessed as soon as possible. This is where your teamwork skills come in. Only together will you be able to shed light on the case: Was it the competitor from the French side of the border? Was it the former wine queen? Was it his scheming brother or even his own daughter? The murderer lurks among the suspects and only you can find them!
Teamwork as key to success in this online event
Your budget and therefore your investigation time have been slashed, leaving you forced to use your team most effectively, and designate tasks accordingly. Each team member will become an expert in their own field. Information has to be shared and decisions have to be made mutually. This team building activity requires time management skills if you want to close the investigation promptly.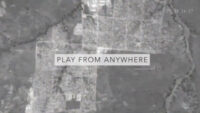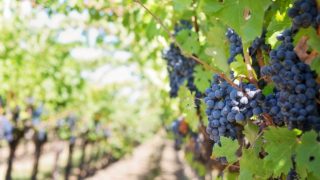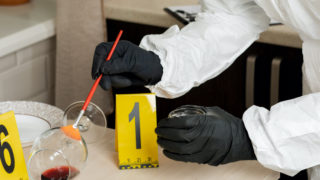 Investigating from your home office
For Online Team-Investigation all our participants need is a notebook, a video conferencing tool, and a web browser.  This way you have access to our investigational databases and the necessary material whilst being able to freely debate within your team. The most successful teams are the ones cooperating, showcasing their best teamwork. Gift set option: We are happy to offer you and your team suitable gift sets with a good bottle of wine and a few small courtesies to get you into the mood for the event. Feel free to ask us about the possibilities.
Online Team-Investigation: Case Balotti

---

Europe wide, Germany wide, Worldwide

---

The CSI Chief Inspector is at a loss and asks your team for assistance in a murder case!

Digital Global Innovation Game

---

Europe wide, Germany wide, Worldwide

---

Develop your best sales pitch for a product the world has been waiting for. Who is harder to convince, investors keenly looking...

Race Around The World

---

Europe wide, Germany wide, Worldwide

---

It took Phileas Fogg 80 days to circumnavigate the world. In this day and age you will have to be a bit quicker than that…

Game Show Live

---

Europe wide, Germany wide, Worldwide

---

Become a candidate of the virtual quiz show and follow the score in real time. In the livestream, our charming moderator comments...