Global Festival Game: time together and fast-paced challenges
This multifaceted online event takes participants to a virtual festival site. There they meet the music of different parts of the world. Of course, exciting challenges are also on the agenda. Time does not stand still and the participants have to solve their tasks in order to walk off the stage as winners.
The time is running: The Show must go on
At the beginning of the entertaining team building event, a moderator welcomes the participants with verve and wit and sends small groups off into separate breakout rooms. There they vote on a team name.
Now it's time to get started: each group decides on one of seven virtual stages, with each arena representing a different music genre. Exciting photo challenges or tricky tasks that can only be solved with the help of the festival website await in the stage area.
Who will solve the most tasks, collect the points and be celebrated as the winner?
Participation – with smartphone and computer on the festival stage
For the Global Festival Game, your employees need a laptop or PC with which they can participate in the joint video conference. With a second device, a smartphone or tablet, participants download our "GoTeam" app free of charge and take part in the game via the app.
We would be happy to discuss your questions and wishes in person.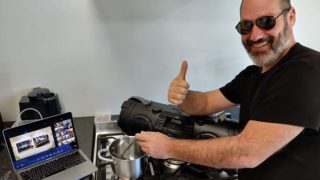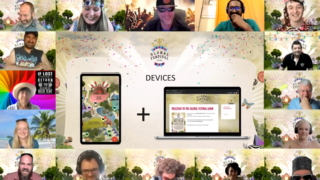 Sustainable team building: something for every type of person
The Global Festival Game deliberately focuses on variety so that all participants get their money's worth and can use their knowledge from their preferred music genre. The unfamiliar environment triggers reflection processes on one's own problem-solving abilities, and the various tasks challenge employees on different levels. In this way, new talents become visible.
We will gladly send you the results of the photo challenges. In this way, you create lasting memories that will be the topic of conversation again and again. In addition, the participants get to know each other better during the relaxed, shared time and strengthen the team spirit.
CSI Home-Office: Case Balotti

---

Europe wide, Germany wide, Worldwide

---

The CSI Chief Inspector is at a loss and asks your team for assistance in a murder case!

Digital Global Innovation Game

---

Europe wide, Germany wide, Worldwide

---

Develop your best sales pitch for a product the world has been waiting for. Who is harder to convince, investors keenly looking...

Game Show Live

---

Europe wide, Germany wide, Worldwide

---

Become a candidate of the virtual quiz show and follow the score in real time. In the livestream, our charming moderator comments...

Race Around The World

---

Europe wide, Germany wide, Worldwide

---

It took Phileas Fogg 80 days to circumnavigate the world. In this day and age you will have to be a bit quicker than that…